Introducing Decking In Gloucestershire
Gloucestershire Turf provide decking in Gloucestershire. Our landscaping team have been overhauling gardens in the South West for a generation. Through that time we've honed a reputation for our workmanship and highly competitive rates. 
Safeguard Your Homes Value
While garden trends emerge and fade, decking's popularity abides. Our customers know that with a reasonably modest outlay decking can radically change a garden's appearance and improve a homes marketability. 
According to a survey of The National Association of Realtors, decking installations are among the leading 10 home improvement projects to safeguard your homes value
Source: Remodeling Magazine Survey
We Work In Cheltenham, Gloucester & Stroud
From balustrades and light fittings to timber and composite decking, our team are able to provide a range of decking materials and styles that best match your needs. 
In closing, our team work throughout the west including Cheltenham, Gloucester, Stroud and Lechlade. Shop around but don't order elsewhere until you've got a quote from us first. 
Call The Team Today On 01242 896381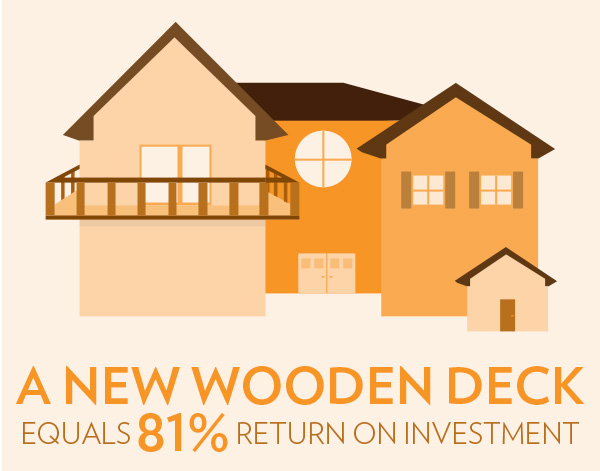 Wooden
Wood is the most popular and economical material among our customers. Wood has an authentic aesthetic that comes in variety grades.  
Composite
Composite is a synthetic and flexible range of decking. Composite decking is a fusion of plastic and recycled materials. Although composite options are more expensive they are often favoured for their longevity.
We work with other types of material too including aluminium and plastic. We're happy to discuss the pros and cons for your garden over the phone or during an in-person estimate. 
Maintenance
Long after the job has finished, we'll stay in touch to ensure your questions are answered and your installation is maintained. While we're happy to walk you through the best practices, we also provide maintenance service. Contact us for more information. 
Call Us On 01242 896381